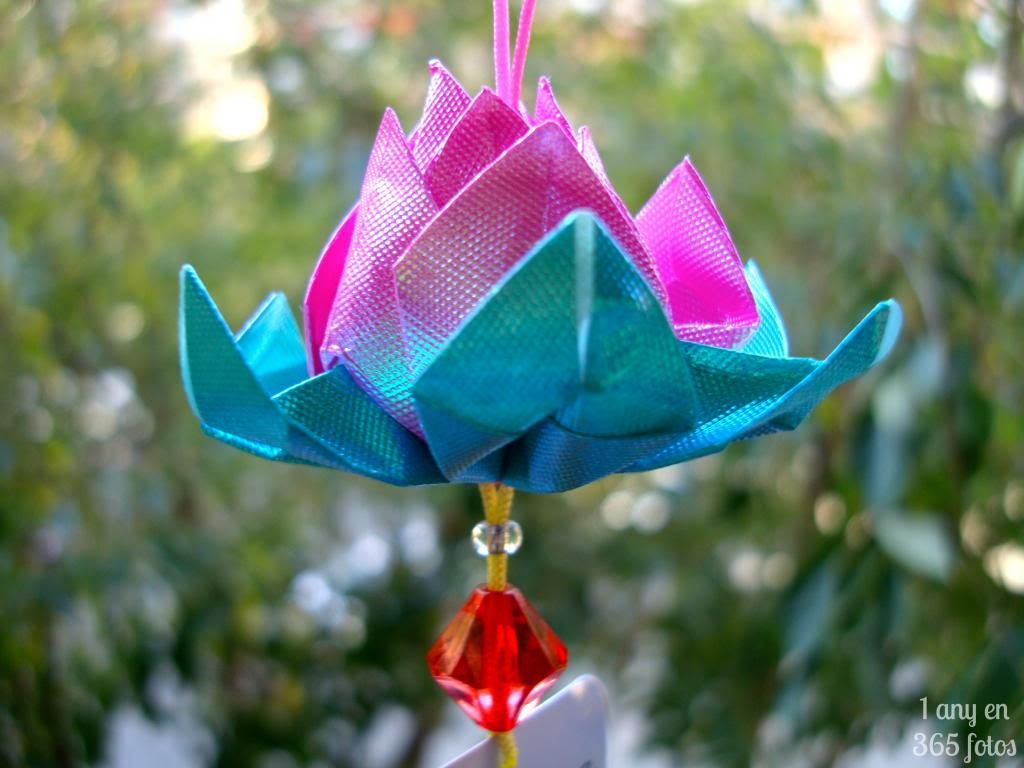 Avui durant el descans d'esmorzar a la biblioteca he anat a veure una exposició
de quadres que fan allà mateix.
una religió perseguida pel govern comunista de la Xina.
Es veu que els practicants d'aquesta religió són empressonats,
els fan fer treballs forçats, els precinten les seves cases i fins i tot els hi roben organs per transplantaments...
M'ha sorprés molt perquè no tenia ni idea de l'existència d'aquesta religió,
però molt menys de la repressió que viuen els seus practicants.
A la sortida he parlat amb una dona estava allà com a organitzadora,
m'ha regalat aquesta flor de lotus i m'ha demanat que ho expliqués.
Així, que això és el que estic fent.
During my breakfast break at the library, I went to check the current painting exhibition
a religion which is being suppressed by the Chinese communist government.
I learned that practitioners of this religion are imprisoned extrajudicially, they are subject to forced labor and even they traffic with their organs for illegal transplants.
I was very shocked because I had no idea of the existence of this religion,
but even less of the suppression their practitioners are living.
When leaving the exhibition room, I talked with a woman who was one of the organizers,
she gave me a Lotus flower and asked me to spread the word.
So this is what I'm doing.